For your cruise and crew work environment on board
Safe and Comfortable Air
"Safe and Comfortable Air" on board is considered as an important factor after the COVID-19 pandemic.
We, Daikin MR Engineering, coordinate various types of product developed by Daikin group companies to help customers resolve thorny issues related to air comfort and quality. As a company that provides solutions with air, we will continue to bring comfortable air and confidence to customers around the world while pursuing the new possibilities of air.
NOTE : Specifications may differ for overseas products. For more information, please contact us from the inquiry.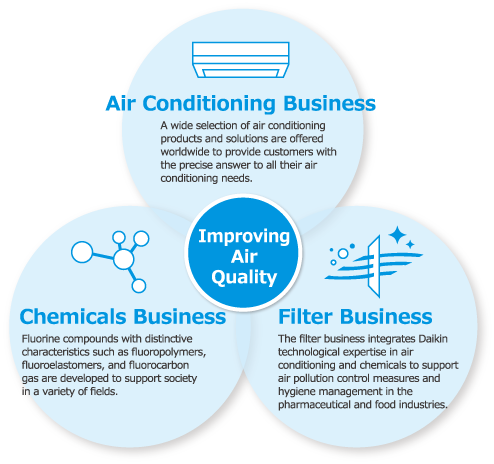 Air conditioning by fresh air all the time.
Antivirus System Design
and Installation
Providing support for the design and construction of air conditioning and ventilation systems with optimal antivirus measures tailored to customer needs (both for general commercial ships and passenger ships).
※For details, please contact us for another references.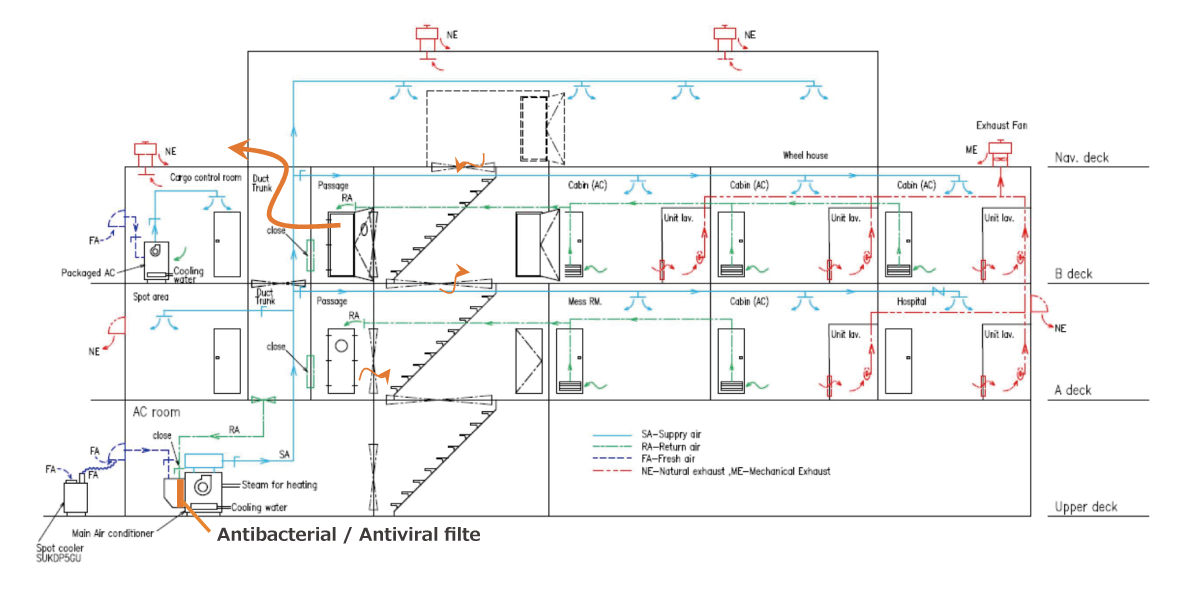 [Figure] Antivirus system design image